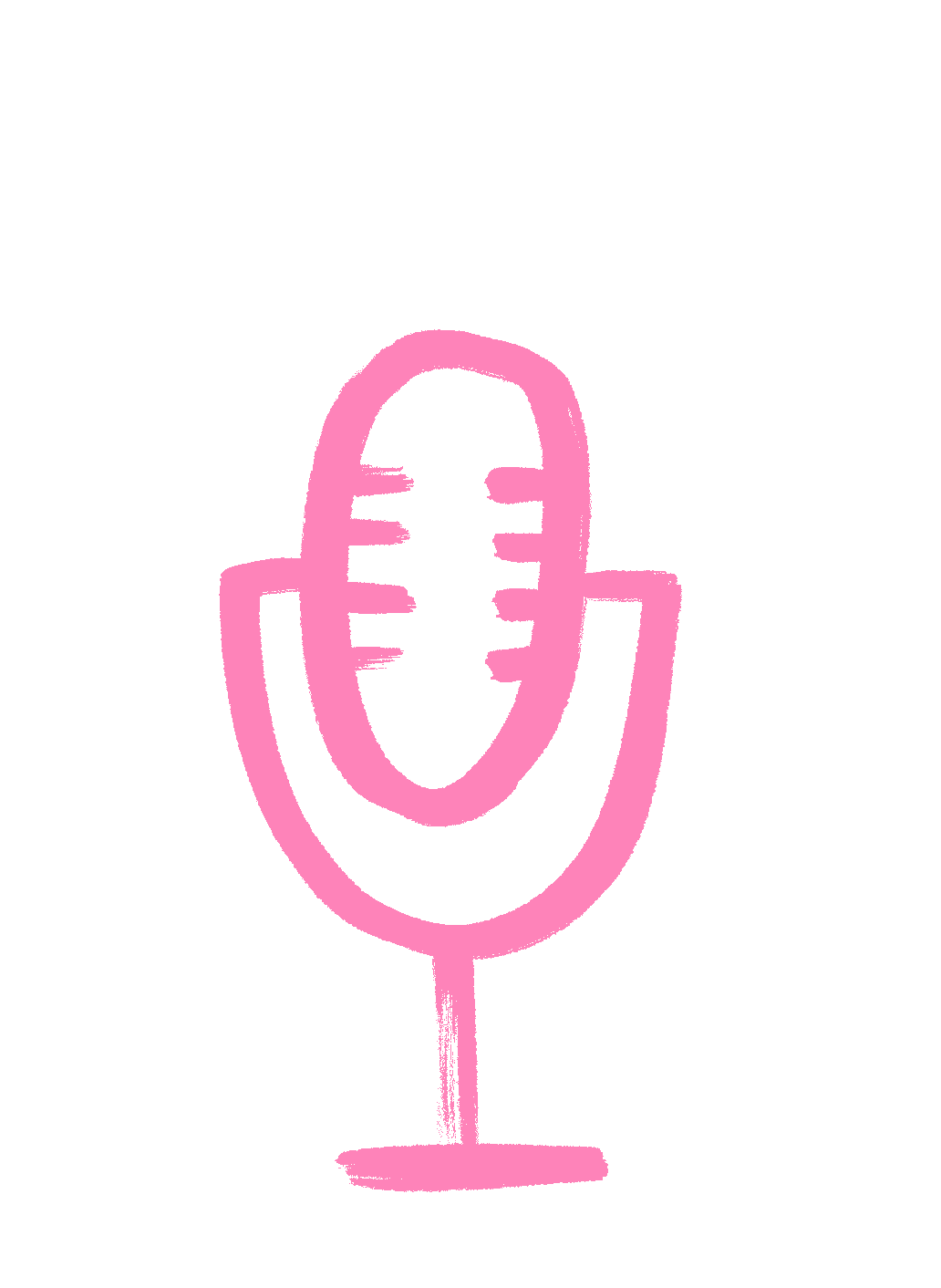 with WeeWoo Founder, DR. DEBORAH QUIBELL
AND FEATURING OUR PODCAST STARS : 9-YEAR OLD AMAYA AND BEEZLY (OUR FRIENDLY AND CURIOUS BEE FRIEND).
Each season of this podcast centers around a specific theme and provides kids and caregivers multiple ways to talk about important topics. Think stories, songs, reflections, and fun conversations. All designed to spark important and meaningful dialogue.
Season 2 : Loving-Kindness & Non-Injury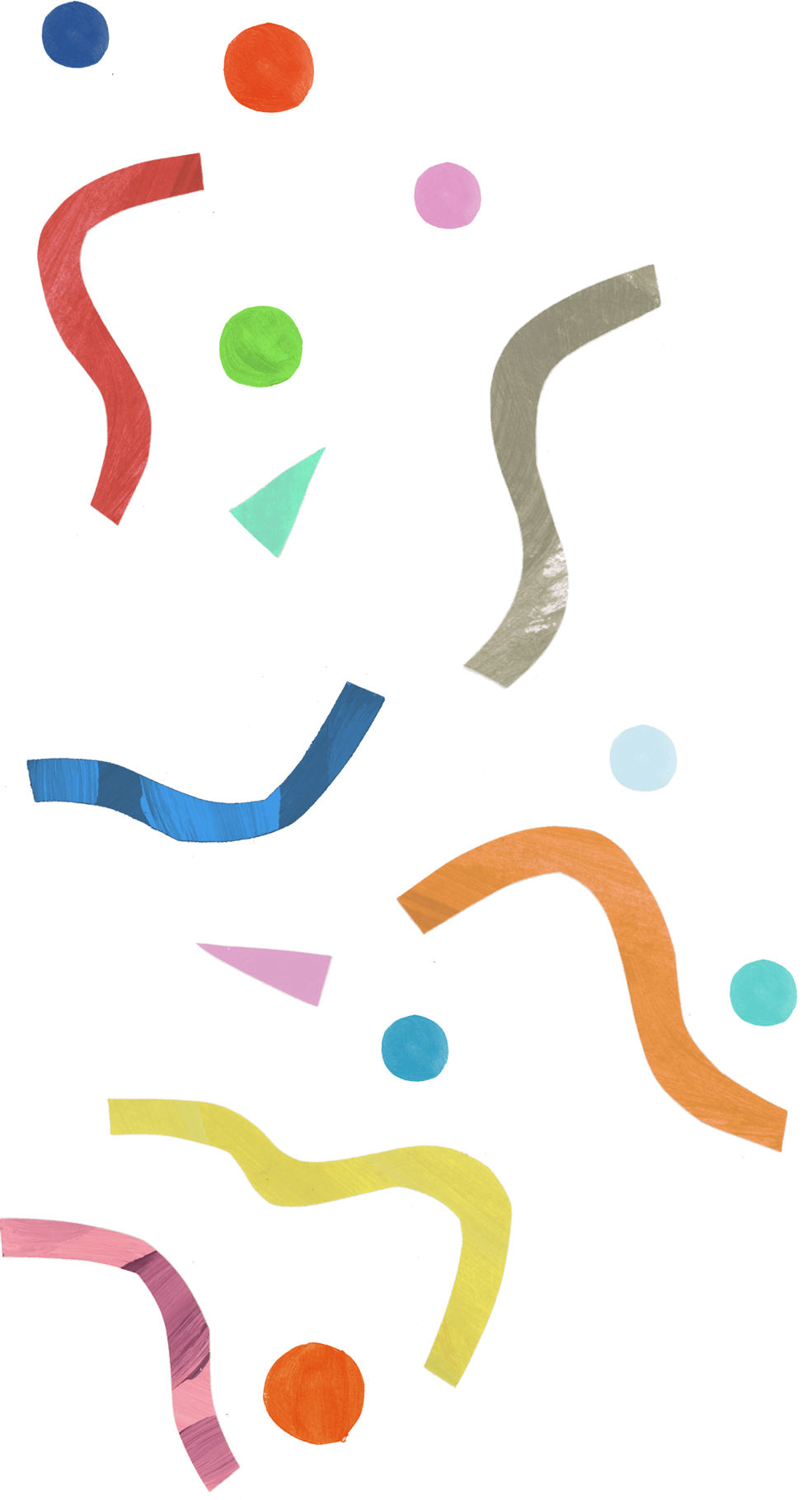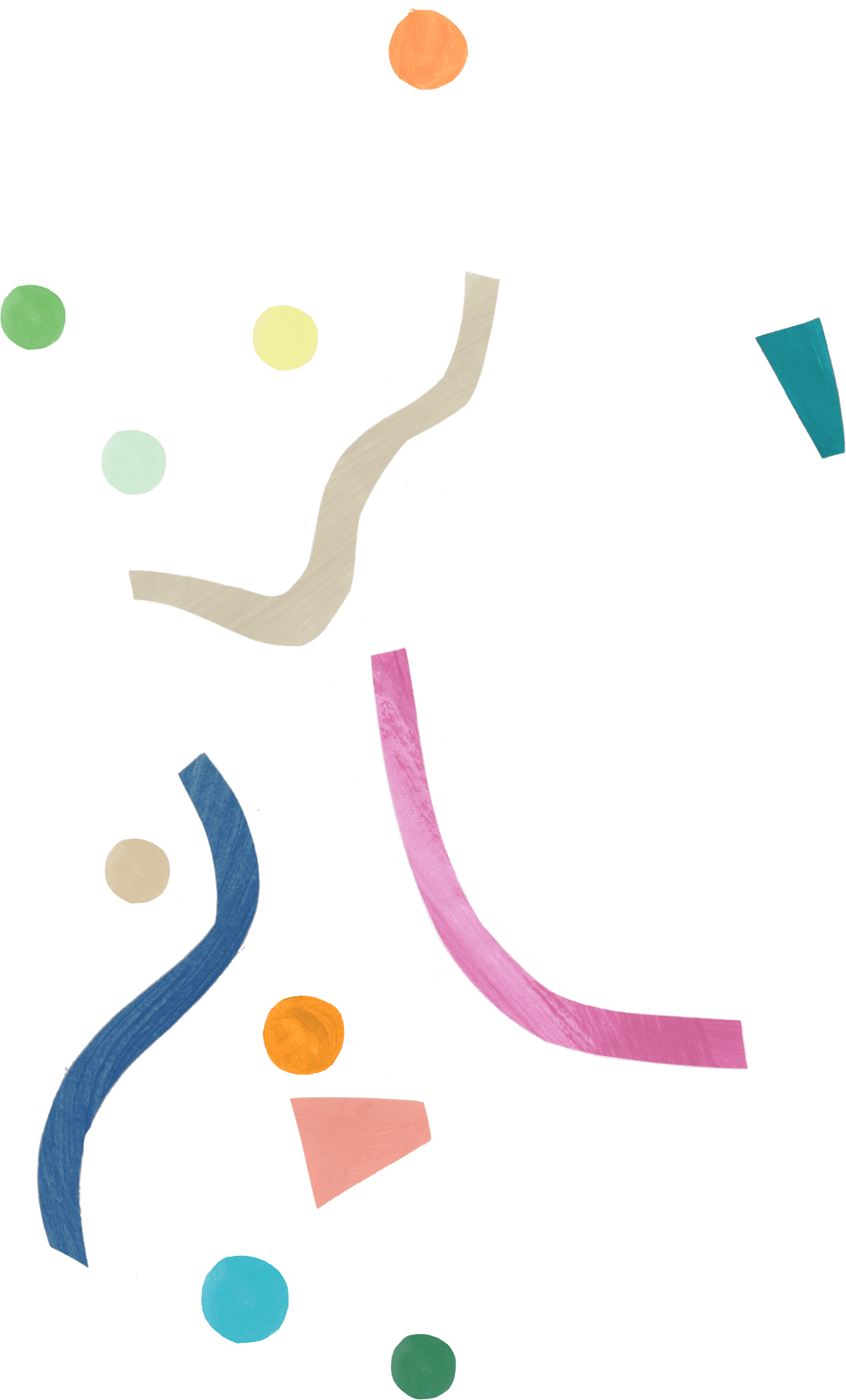 Families and kids, are you ready to have fun conversations while discovering more about yourself (and your super powers)?
To our kids : Sometimes, it's not so easy to talk about things or understand big topics, we know. That's why we're here, to explore. And don't worry, we will always have plenty of fun and surprises.
To our parents/caregivers : We know how valuable (and daunting) opening up conversation with your kiddos can be. Especially around the "bigger" topics in life. If you're looking for some support,
you're in the right place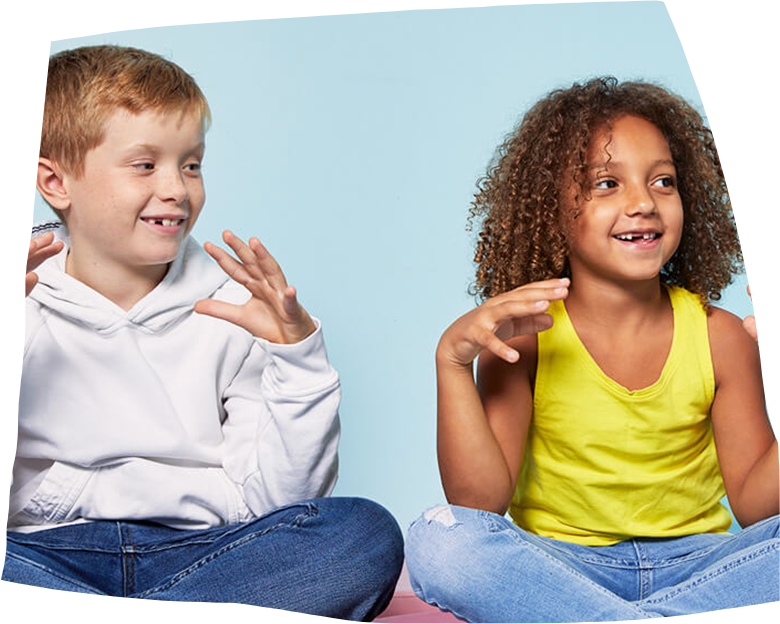 Grab Your Earbuds and Listen In:
The WeeWonna Talk Podcast Trailer
Imagine a podcast . . .
just for kids. There's so much grown-up stuff out there, but kids wonna talk too, and we believe in encouraging open dialogue and creative learning from a young age!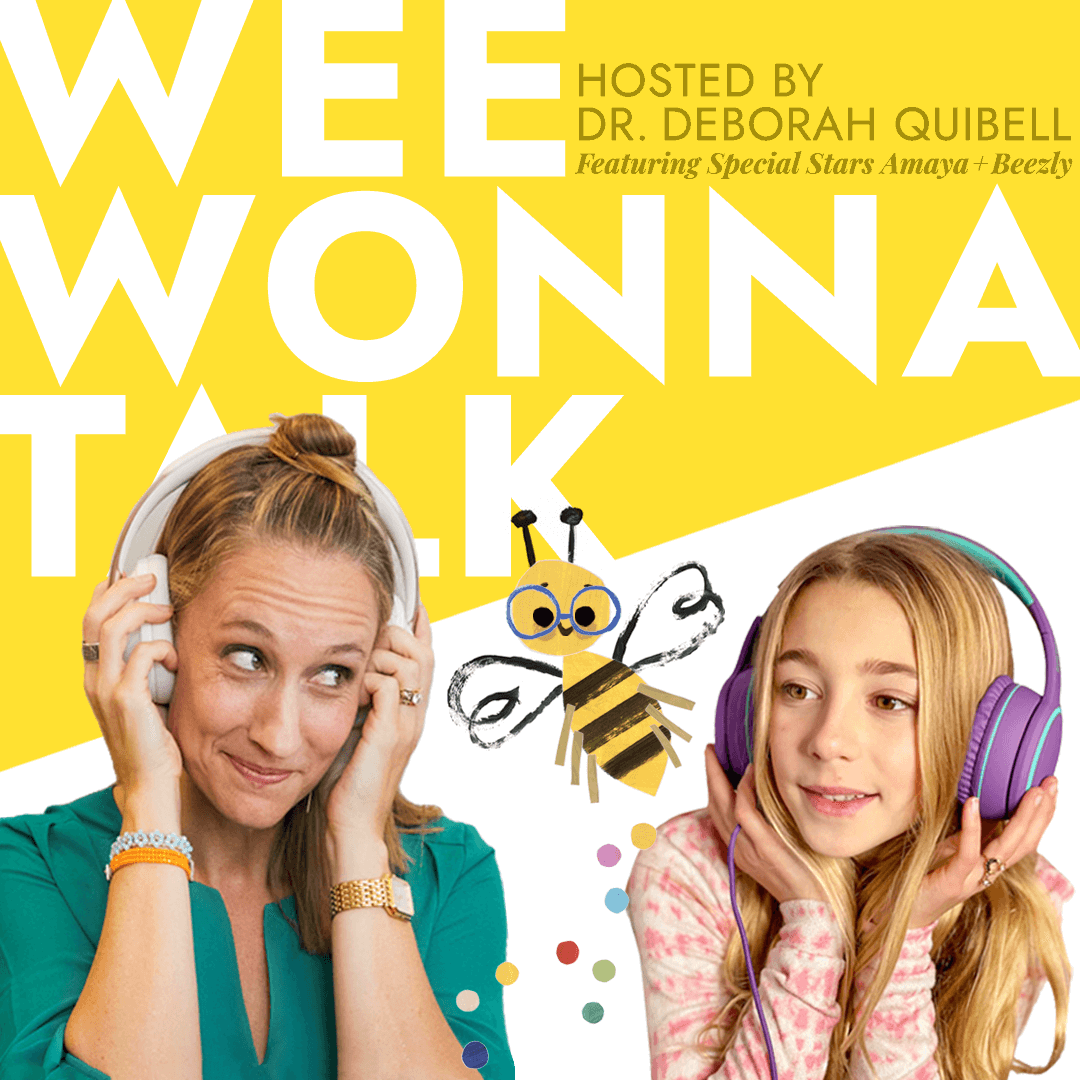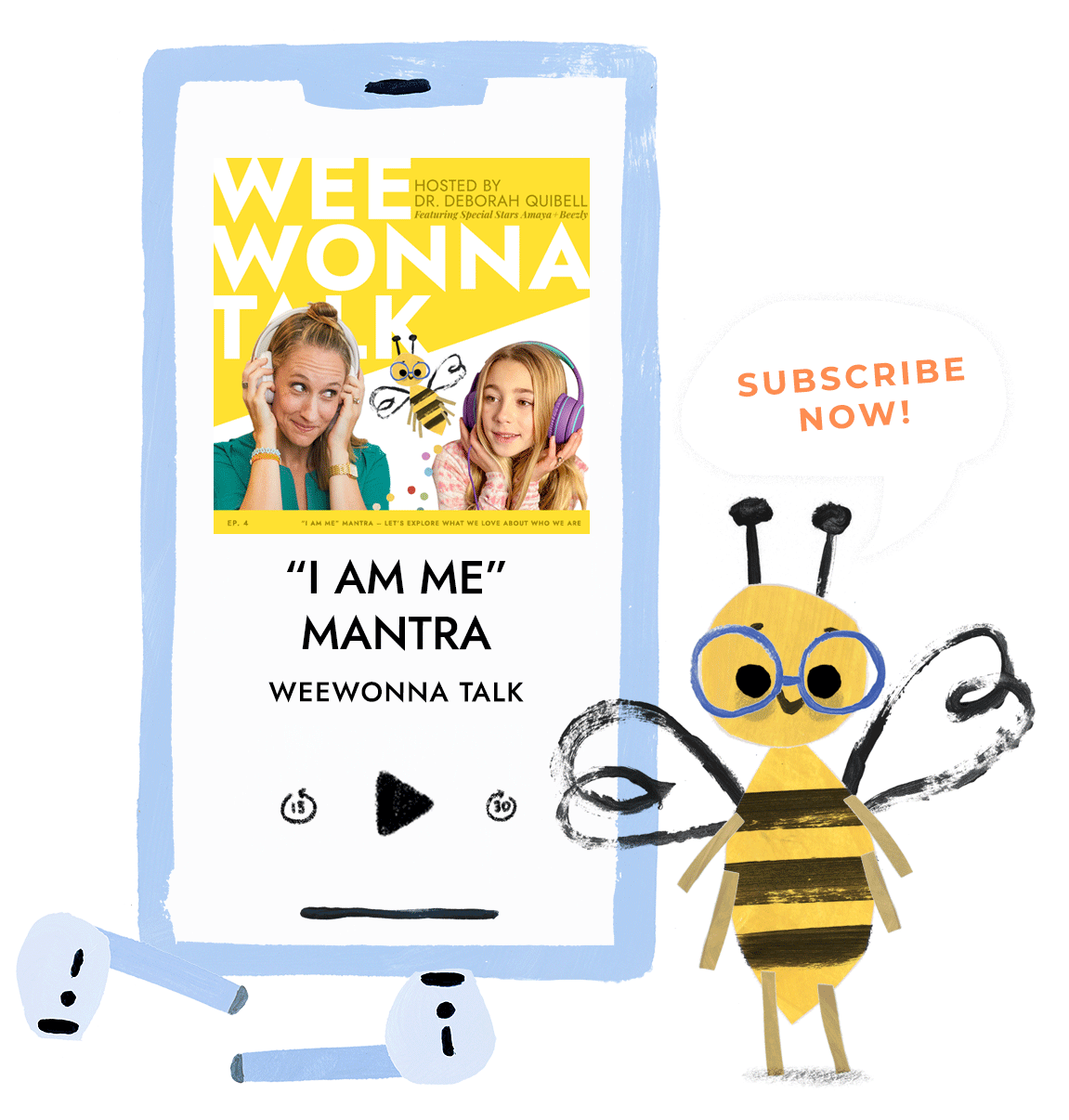 the initial reviews are in . . .
This podcast is an amazing and

interactive space for both parents and kids

! It provides short and light-hearted lessons for kids on a whole variety of important topics. Deborah is a kind and patient host, while Amaya and Beezly keep things light and fun, even as tough or sophisticated concepts are covered.
I'm Dr. Deborah Quibell, Founder of WeeWoo, with podcast stars, Amaya & Beezly
As a doctor of depth psychology and a mom, Deborah is dedicated to creating a safe and open place for kids to listen, talk and explore more about themselves, their emotions, and the "big stuff" in life that maybe isn't so easy to understand.
Amaya is a free-spirited, creative, and courageous 9-year-old girl. She loves spending time with her friends, taking acting classes, painting, and practicing dance moves in front of any mirror she can find. She has a strong personality and is always ready to lend a helping hand to those around her.
Beezly is our curious, poetry-loving bee who isn't afraid to ask questions and share how he feels.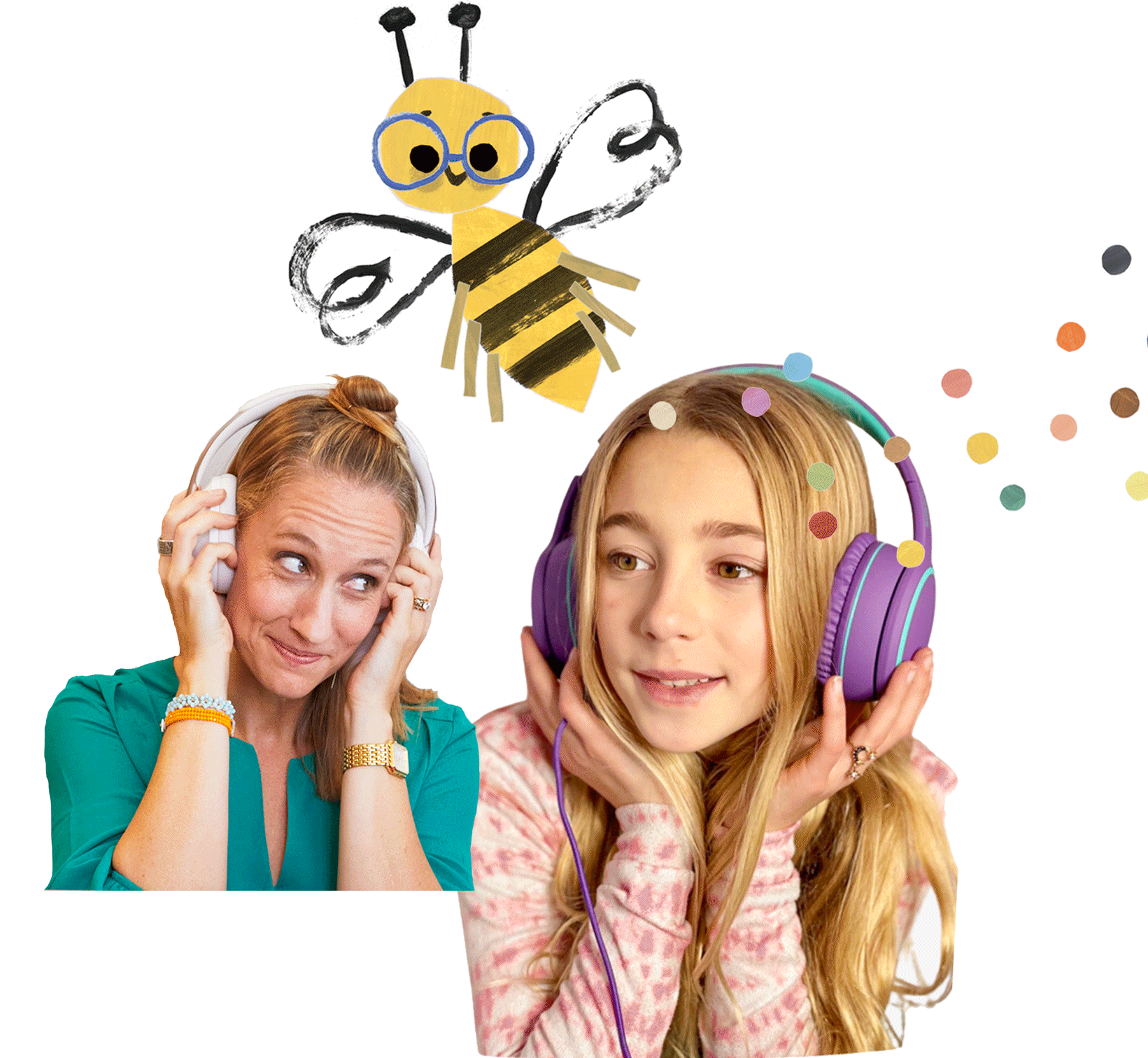 podcast stars : 9 year-old Amaya and
Beezly (our friendly and curious bee friend)
I'm Stella, the voice of Beezly
My name is Stella Blu McFall. I'm seventeen and I live in Amsterdam.
I really enjoy my social life and being with friends, but I also value time with myself and learning to be comfortable with that.
I'm a creative and love to dance, sing, and explore other artistic expressions (like being the voice of Beezly!) My favorite classes in school : art classes and history.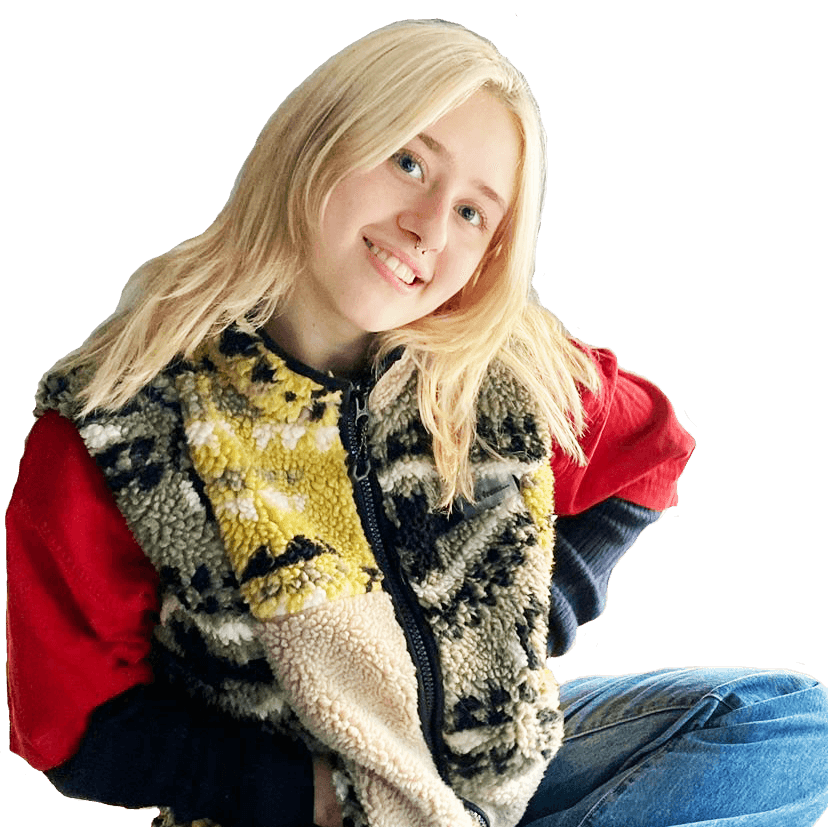 "
If one has
courage

, nothing can dim the light that shines from within.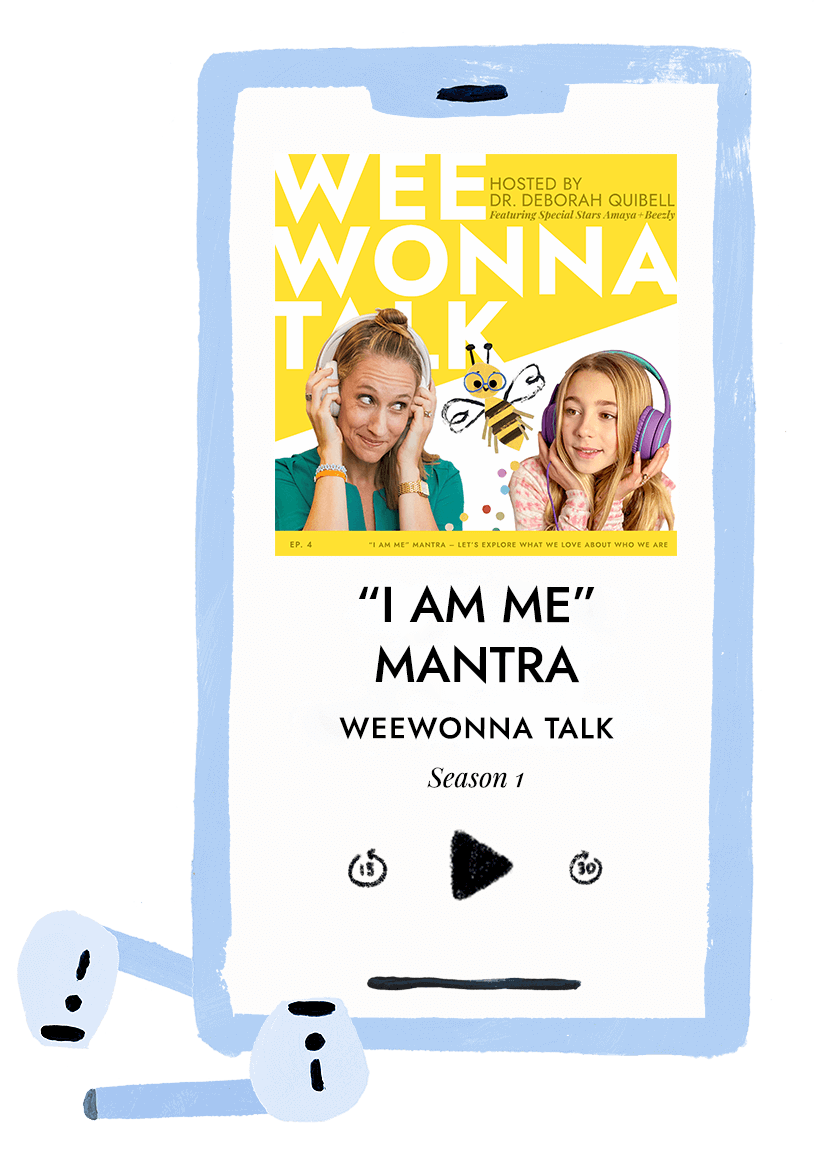 We release new episodes every Thursday. Subscribe wherever you listen to podcasts & leave us a review if you're loving the content!
The WeeWoo blog is designed to give parents, caregivers, and professionals the information, resources, and tools they need to encourage heart happy kids.
WeeMeditate : Green Waterfall Meditation || Guided Meditation for Kids || Relaxation for Kids Join us for a special guided meditation for kids that releases stress and tension, and helps children to feel more calm and connected. It's a guided meditation that...