parenting is Hard. Period.
Raising kind, connected, and courageous kids
is the task of a lifetime.
Foundations & Applications
our premier program for parents and caregivers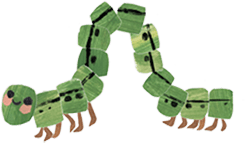 Deborah & Raina Have been seen in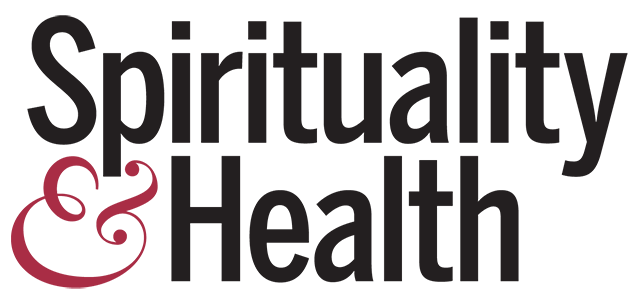 IF YOU'RE HERE (EVEN CONSIDERING WeeWoo@Home), WELL DONE!
It means you are invested in being the best parent you can be to your children. In today's world, parenting has shifted from a supportive village model to a largely individual journey. Many of us don't have wide support systems to lean on and learn from anymore.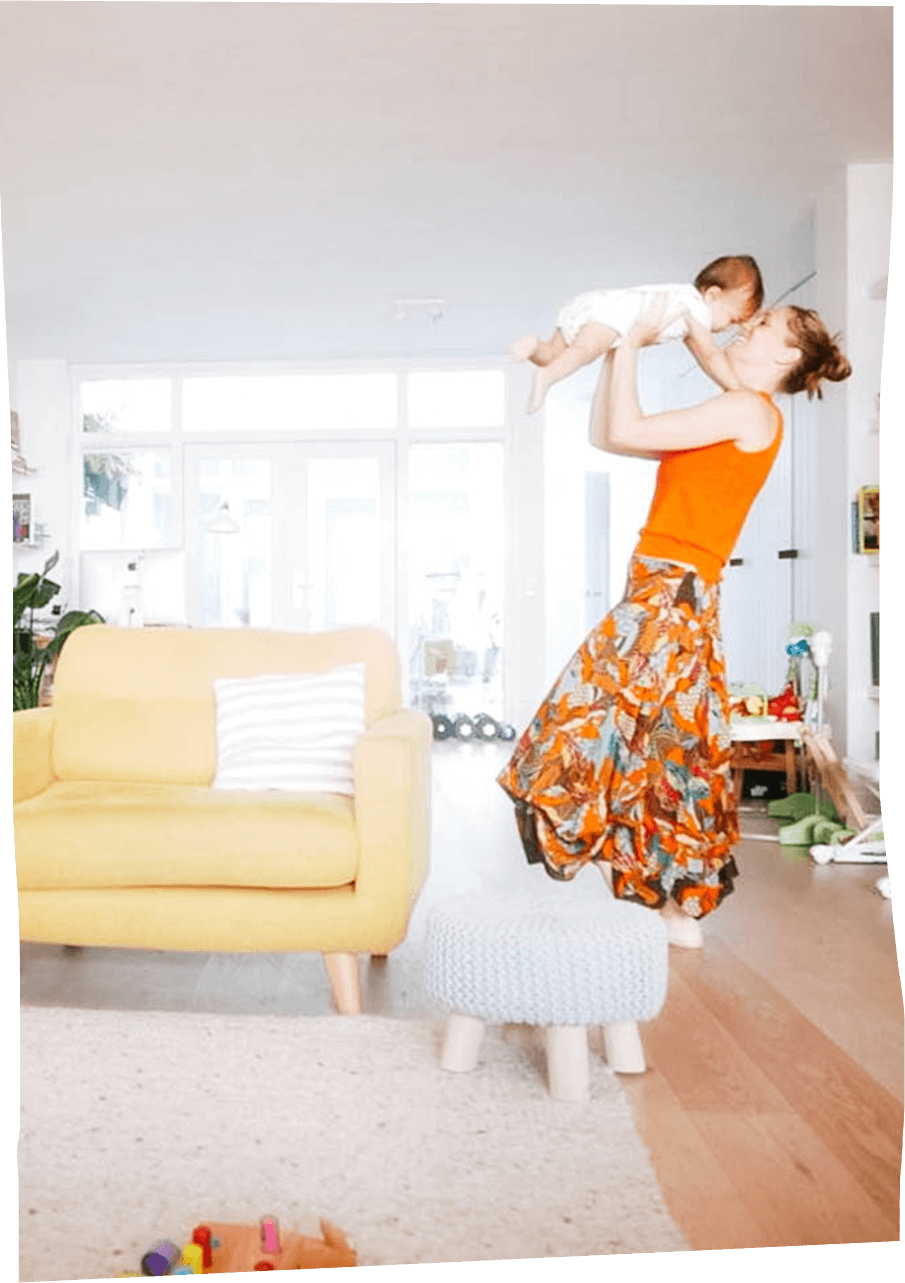 Perhaps, the way we want to raise our children has changed.
Or our values and choices don't fit neatly into the expectations of our larger family or society . . . creating a further sense of isolation.
What does this mean?
Well, one thing it means is that we need more tools as parents. We need a deepened awareness of ourselves and a knowledge on how to build internal structures of support. We need programs, such as this one, that help us to feel empowered and less alone.
Accessing tools and resources enhances our ability to parent.
As parents or caregivers, we don't want to look back later and wish we could have done it differently.
The atmosphere we create at home has a huge impact on the development and character of our children
Children naturally look to parents as role-models and are constantly learning from our choices and behavior
Children often internalize the voice (and tone and characteristics) of their parents or caregivers over time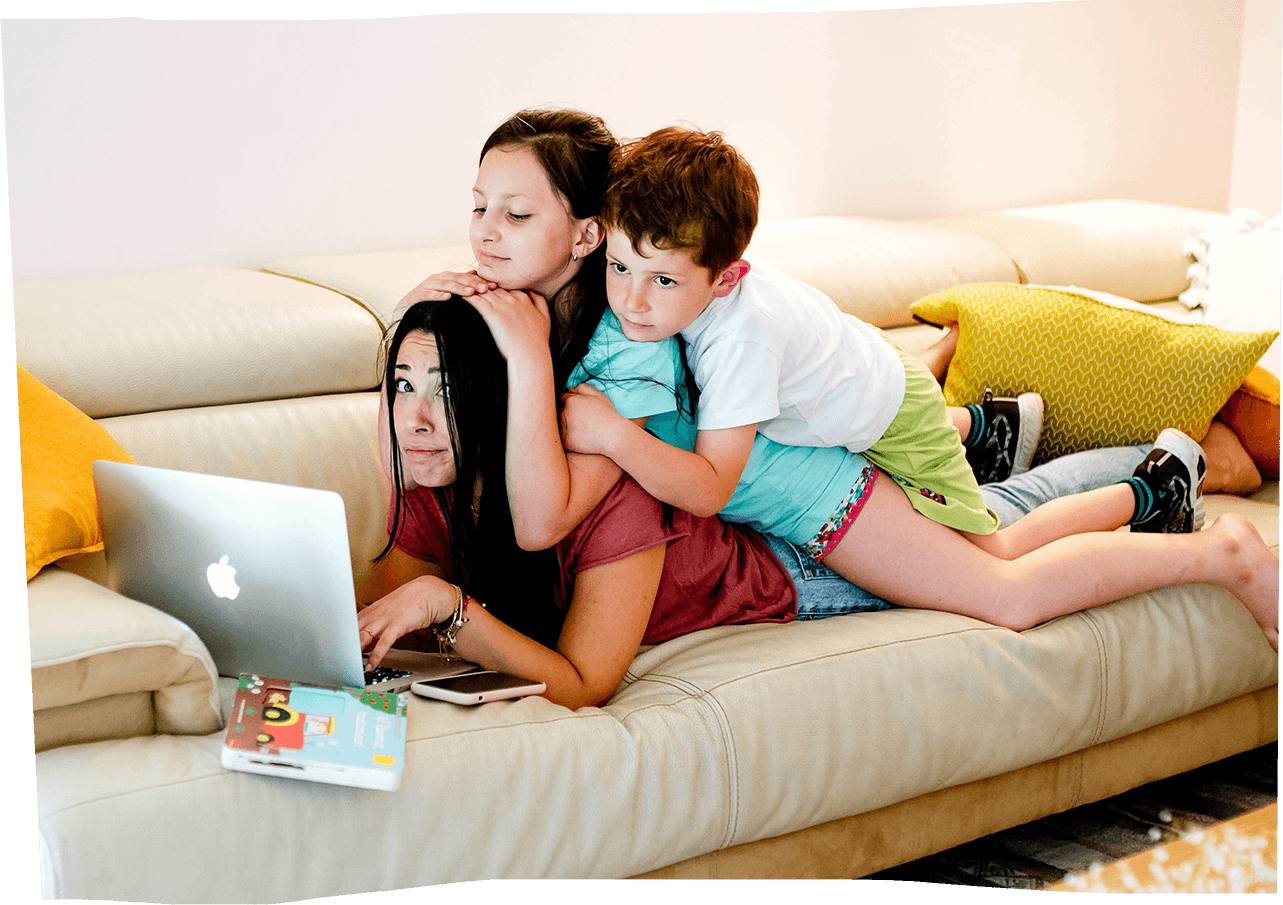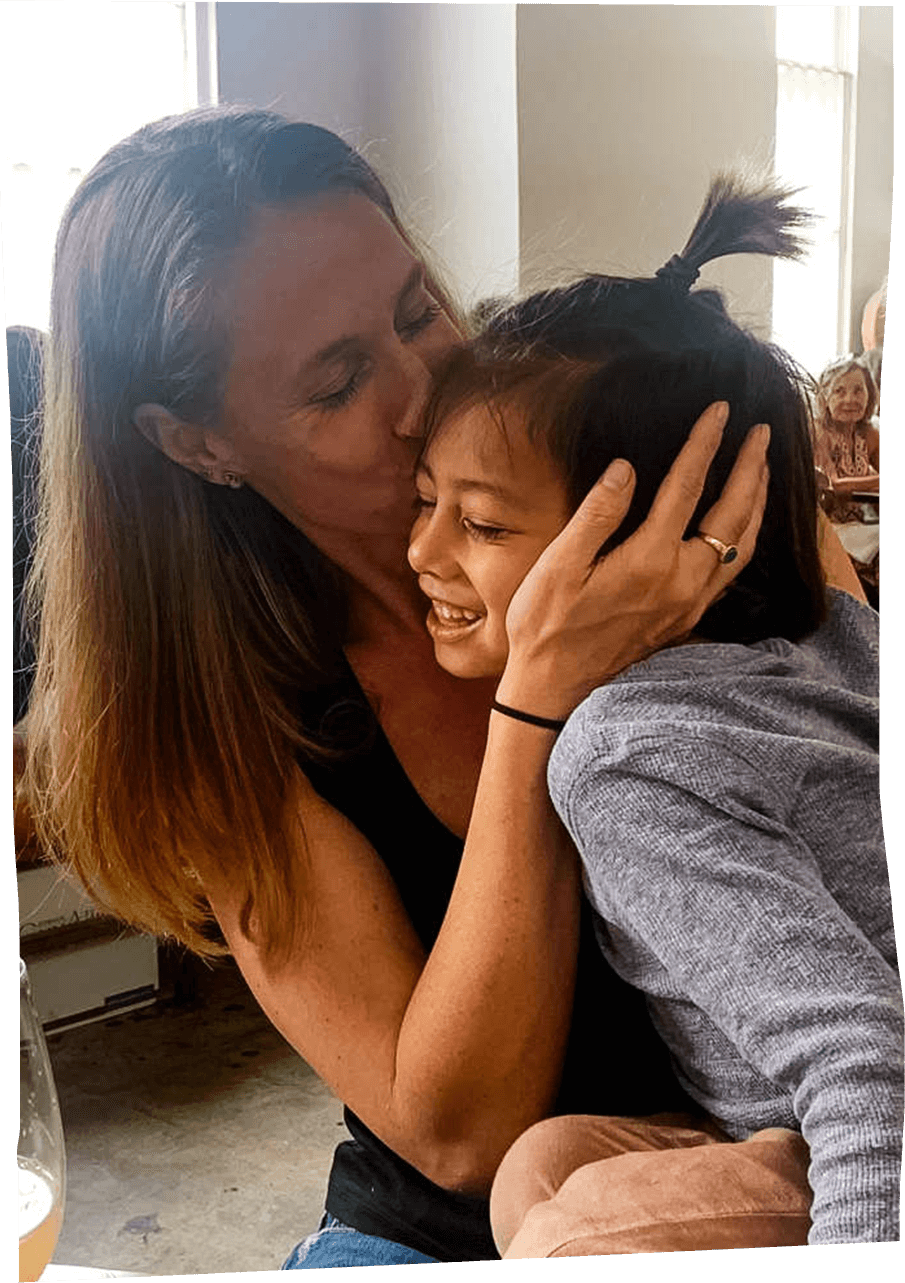 Of course, parenting is a huge responsibility, but it is also an incredible opportunity.
The good news is we don't have to have it all figured out from the beginning.
83% of parents from all backgrounds agree that good parenting
can be learned.
(We agree and have experienced this first-hand)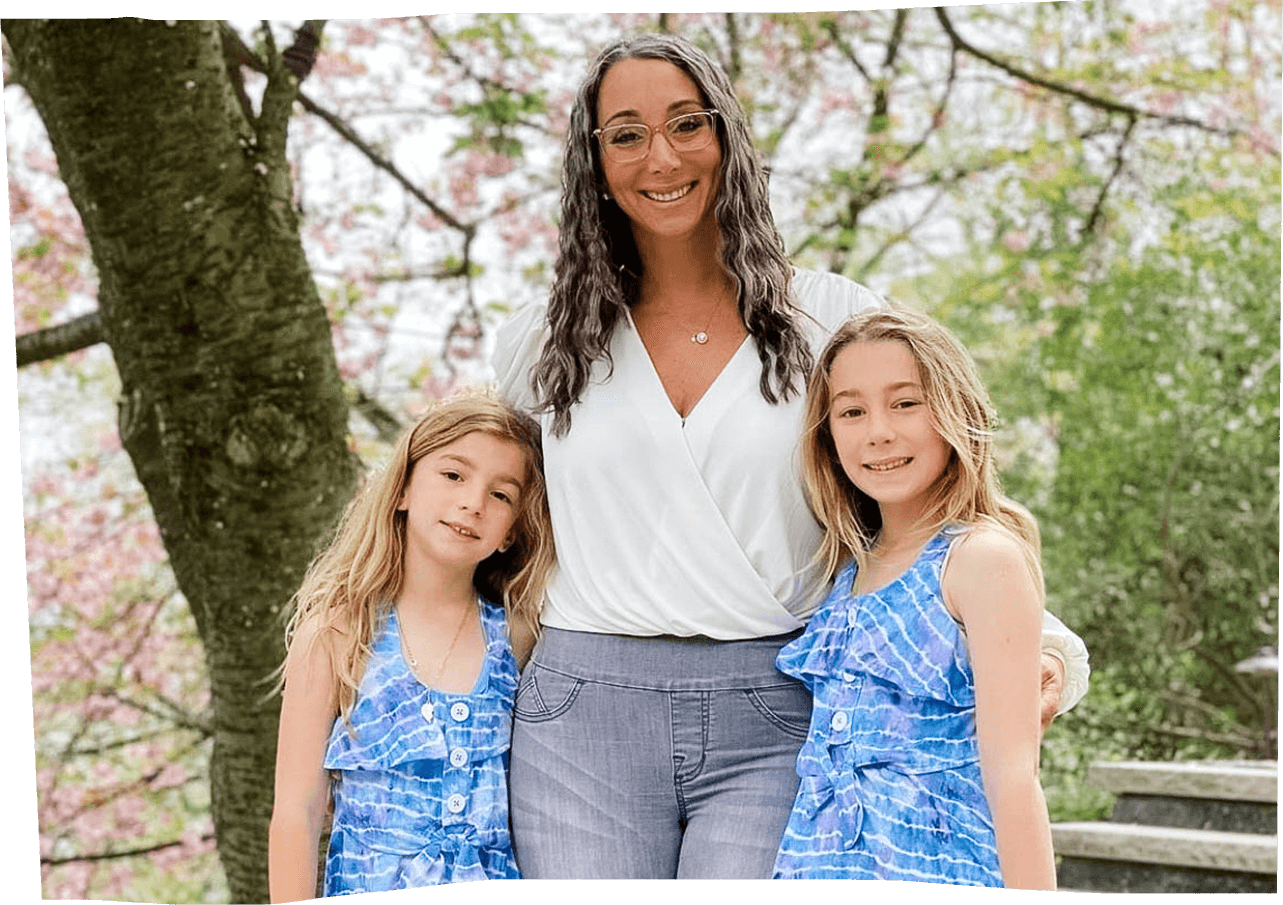 "
"I don't know what's more exhausting about parenting: the getting up early, or acting like you know what you're doing."
— Jim Gaffigan, actor and comedian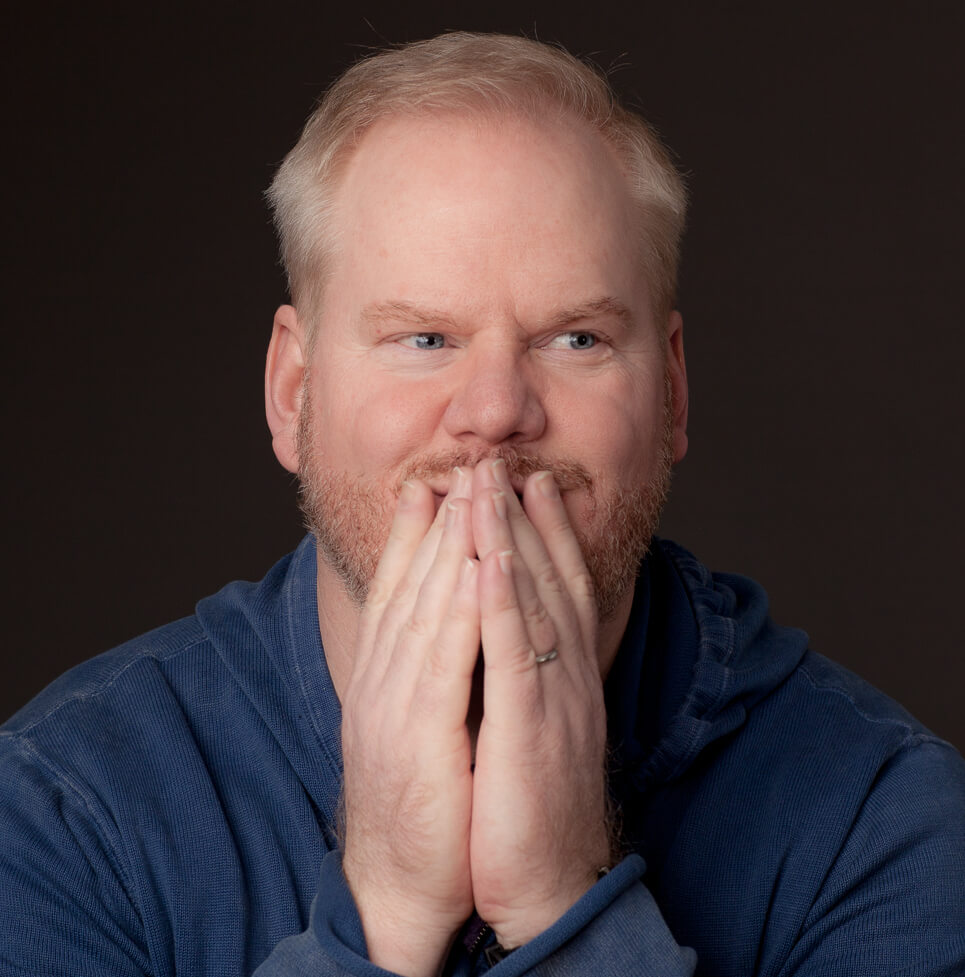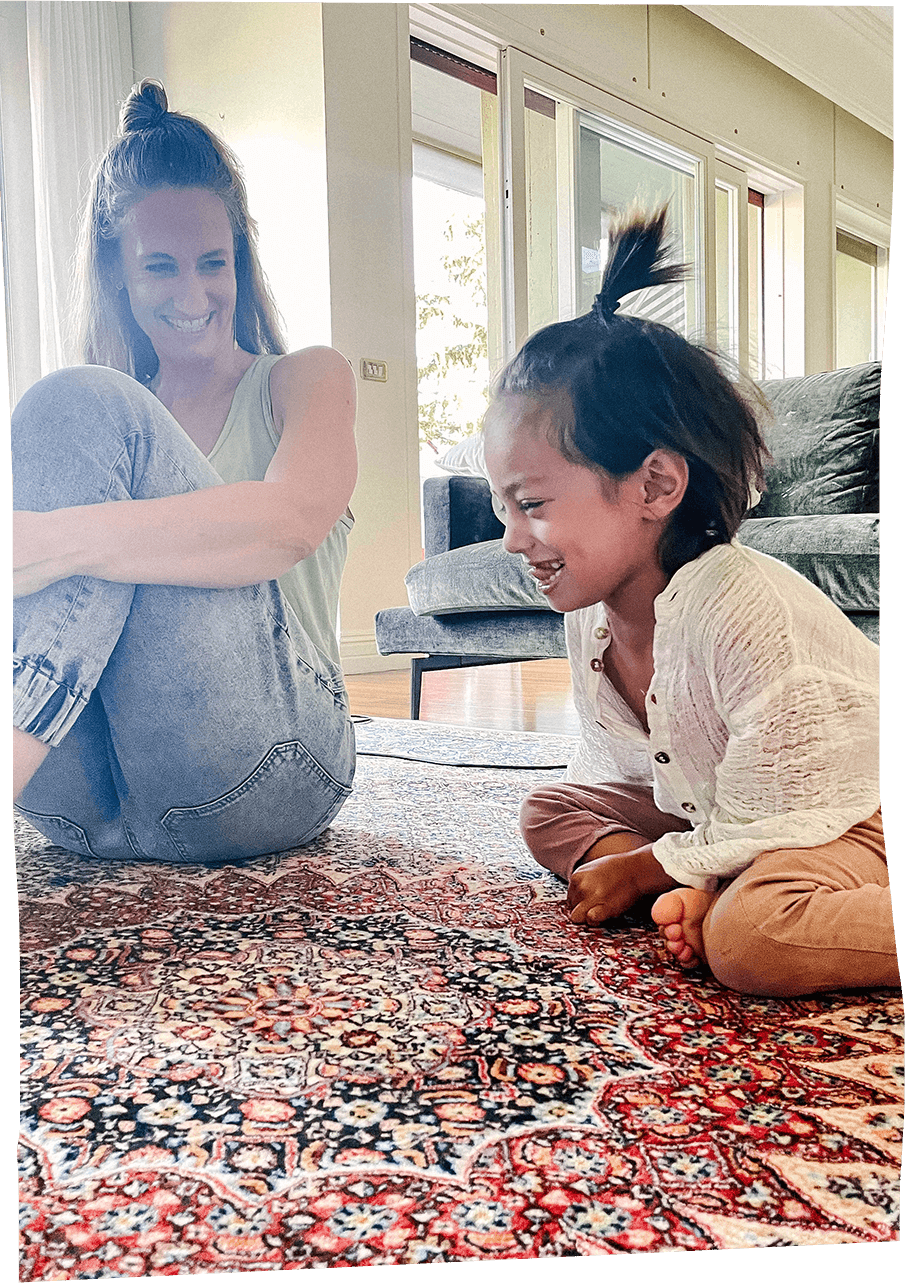 HERE AT WEEWOO, WE BELIEVE WE ARE meant to LEARN ALONG THE WAY. To gather TOOLS AND RESOURCES to evolve AS PARENTS and CAREGIVERS.
everything is an evolution
Foundations & Applications
. . . our premier program for parents and caregivers.
Led by Deborah Quibell, PhD and Raina Koterba, OTR/L.
This program will give you, as a parent and caregiver, insights and tools to compliment the philosophy and practices your children will be learning on our platform. This creates family congruence and connection.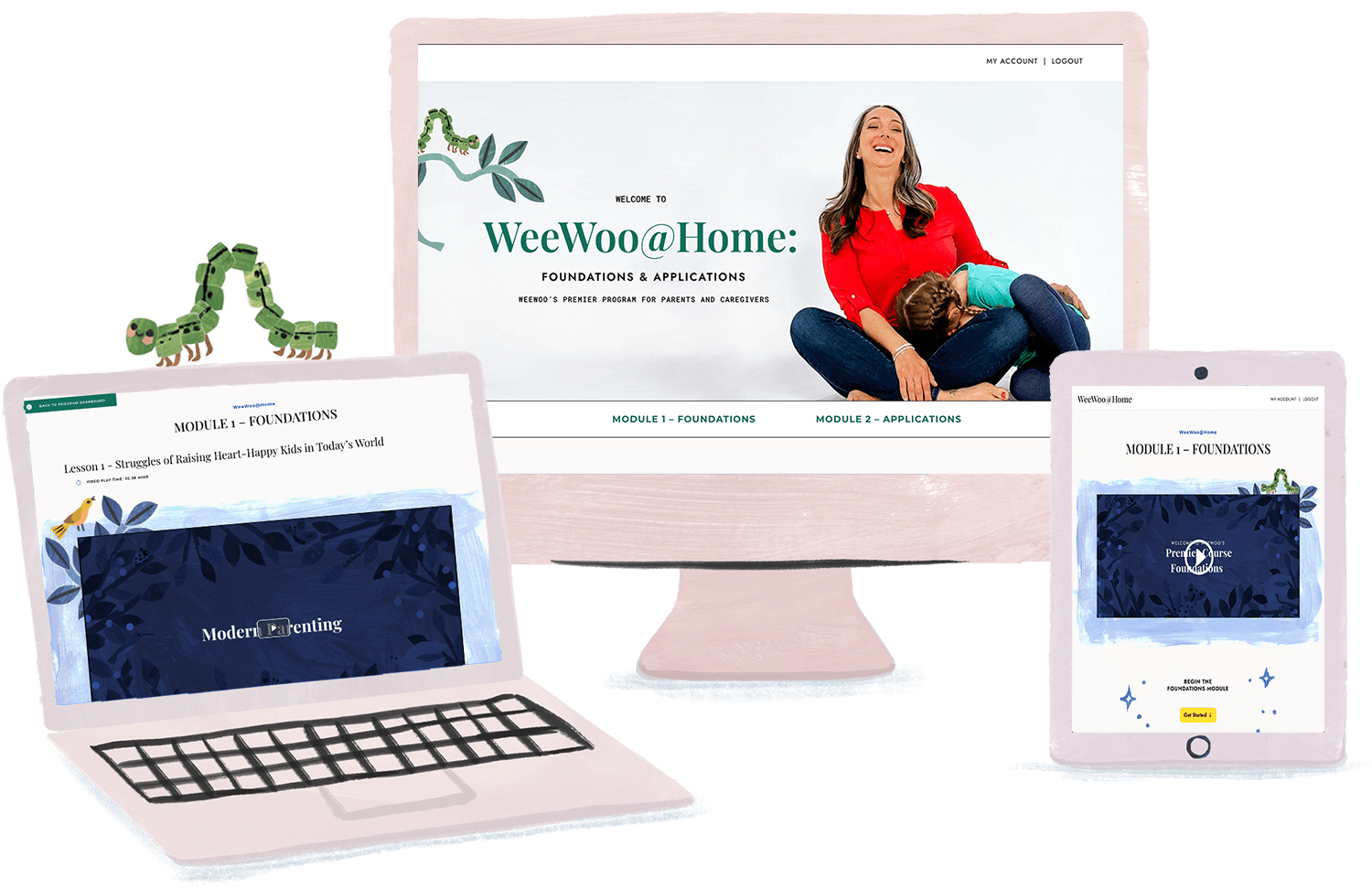 Deborah and Raina have four decades of combined experience. Deborah works at the intersection of depth psychology, self-development, and mindfulness. Raina has worked with thousands of families as a highly sought-after pediatric occupational therapist, running her own sensory and therapeutic clinic in New Jersey.
Ok, first. Some important things to clarify up front : This program is not a how-to-parenting guide by any means. It is an offering to help all parents, us included, develop the foundations and practical applications of WeeWoo parenting. (By WeeWoo parenting we simply mean parenting that encourages heart-happy kids).
In this program, we have two complete modules:
Module 1 focuses on Foundations.
Module 2 focuses on Applications.
keep scrolling for the module breakdowns.
module 1 (also called Pillar 1)
We discuss and give you tools to (further) develop what we call the 3 P's of WeeWoo Parenting :
Presence | Patience | Persistence
(Big words! We know!)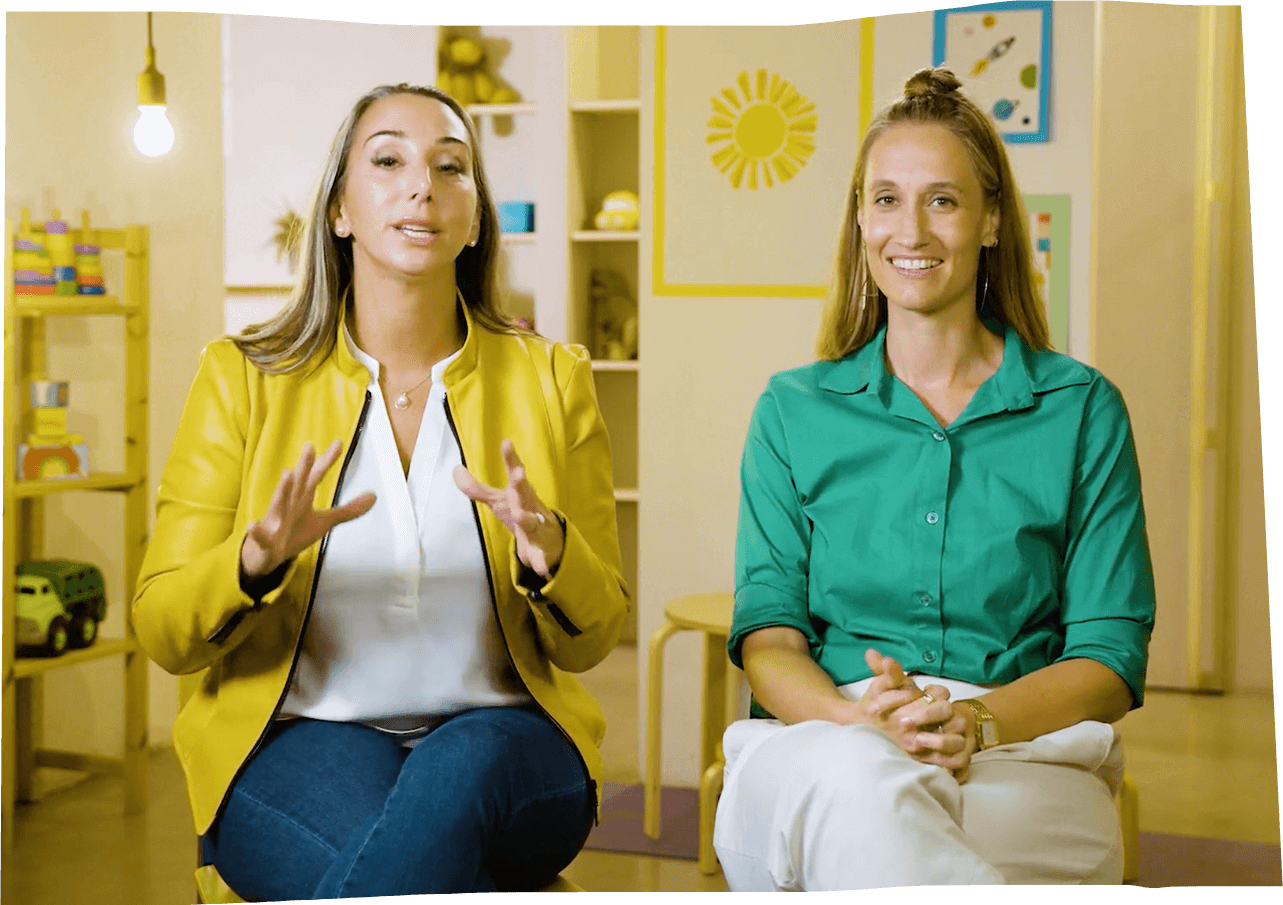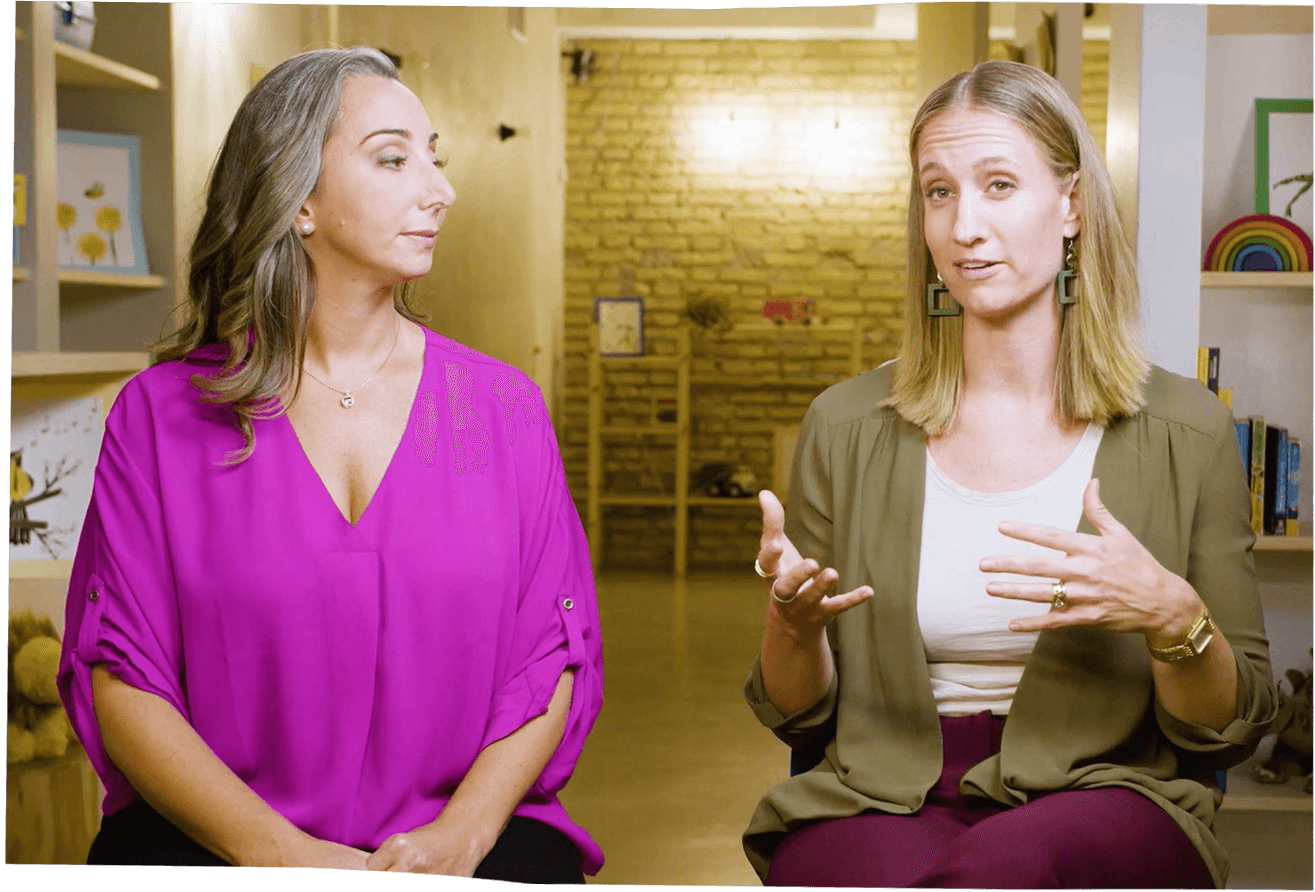 module 2 (also called Pillar 2)
we give you techniques, techniques, and more techniques. Practical exercises you can do at home to help your children with emotional awareness and self-regulation.
we hope the question shifts
What do I do now in this situation with my child?
Which technique should I use in this situation with my child?
You have tools. Knowledge. Resources. And information. That are grounded in years of experience and research. You have practical skills you can apply right away to help transform the atmosphere in your home and the emotional well-being of your child (and yourself).
everything that comes with your program purchase
9 videos aimed to spark reflection and give you easy-to-apply insights and tools to cultivate more presence, patience and persistence in your parenting
One bonus guided meditation video that you can return to when you need to release held stress and tension
A powerful meditation on forgiveness to help you find more inner peace
An exercise to help you define and identify the core values of your family
PILLAR TWO : APPLICATIONS
10 videos aimed to foster emotional awareness in kids and equip parents/families with practical techniques that help with self-regulation
A special meditative practice for empathetic or sensitive children / individuals.
Psychological insights to help generate emotional intelligence within our children (and ourselves)
Practical exercises and tools—taken from occupational therapy and mindfulness practices to help our children understand they have the power to shift their internal state(s) of being.
Strategies you can use and implement at home when your child is feeling over-stimulated, stressed, anxious or out of balance.
Easy-to-apply techniques to create an atmosphere of calm at home.
We developed this program at the intersection of psychology, mindfulness, and pediatric occupational therapy.
We understand your time is limited as a parent or caregiver. Finding the time and resources for therapy or self-development courses can be challenging.
We want to give you a place to start, a program that you can attend on your own time that is immediately and directly related to your parenting.
And can give you tools and strategies to apply, right away. And that is at an affordable price.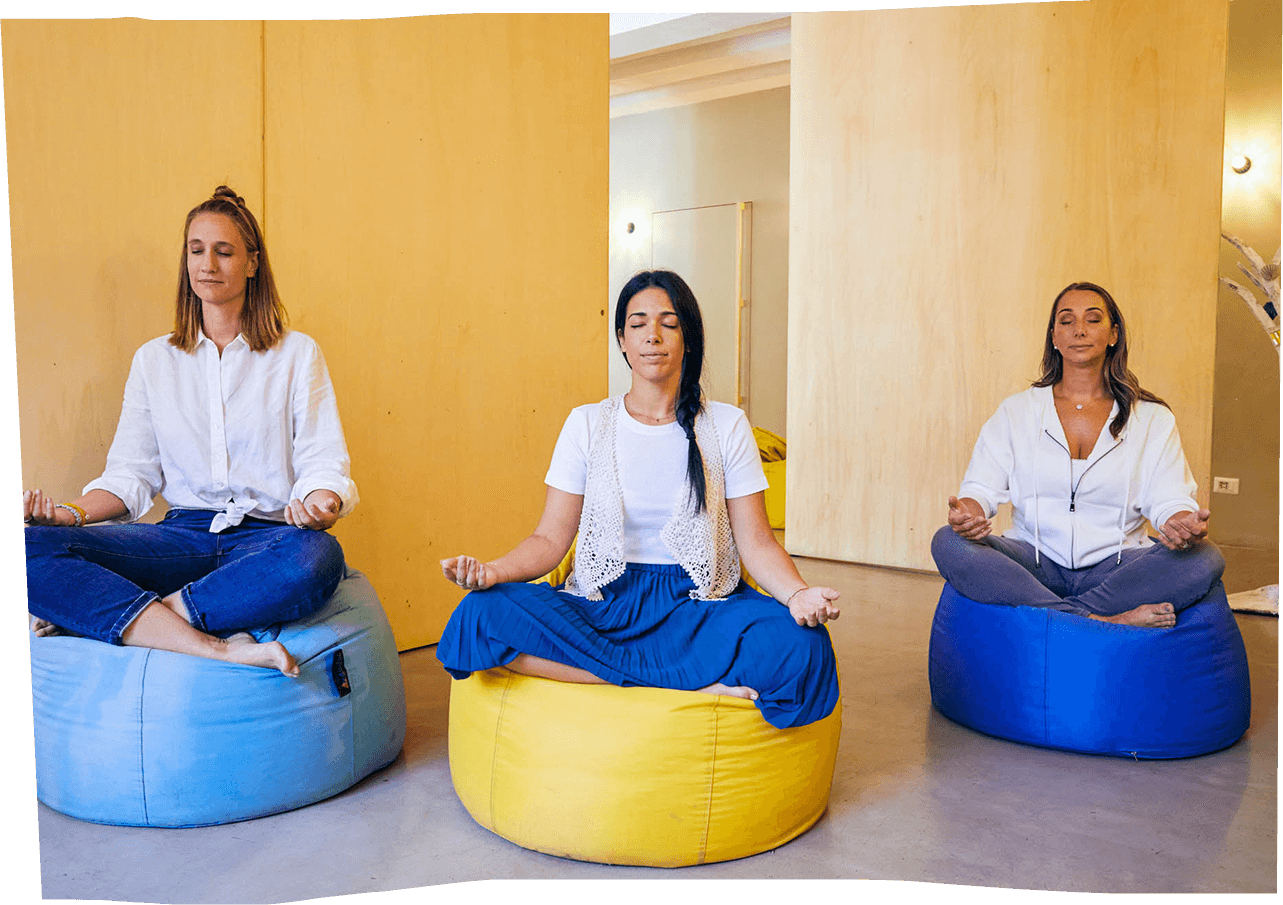 WeeWoo@Home: Foundations & Applications
Two modules, 19 videos to help empower you on your parenting journey to raise heart-happy children
Strategic advice from a pediatric occupational therapist and doctor of depth psychology with over four decades of combined experience.

A chance to learn and grow as a parent at your own pace, in your own time.

Easy-to-apply techniques and strategies to implement at home and improve your family atmosphere and connection.
You are investing in yourself, and also in your family.


"
"Your greatest accomplishment may not be something you do,
but someone you raise."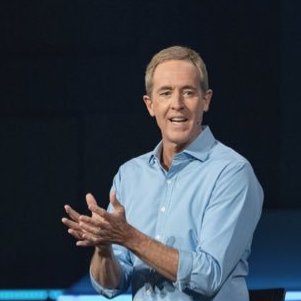 Register for the program by enrolling and providing a one-time payment of $149 for lifetime access.
Use your designated login details to access the program videos whenever you like. You can watch (and return to them) as you wish.
step 3: Apply your learning
Hardest one. Apply what you are learning and help us have more heart-happy kids in the world.
We've designed this program to be accessible to all. Once you purchase, you can come back, watch (or re-watch) the videos at any time.
You can work your way through these modules at your own pace. We encourage curiosity and application in learning. So once you learn something, give it a try at home (for some time) and be curious about the impact or effect.
Deborah is an entrepreneur and award-winning author, with a Master's degree in Public Health and a PhD in Depth Psychology.
In 2019, she published her first book, Deep Creativity : Seven Ways to Spark Your Creative Spirit with Shambhala Publications, which won a gold Nautilus book award the following year. She has contributed to some of the top international platforms, including Spirituality & Health Magazine and Huffington Post. She released her debut collection of poetry, Soul Bird : Poems for Flying in Spring of 2019.
She has lived on four of the seven continents, worked in various humanitarian programs, and has taught healing, yoga, and meditation for over 15 years.
The often works at the intersection of psychology, spirituality, and activism and has been invited to speak at various large conferences and events. She now lives in Rome, Italy with her husband and young son, and is a proud step-mom to three other boys.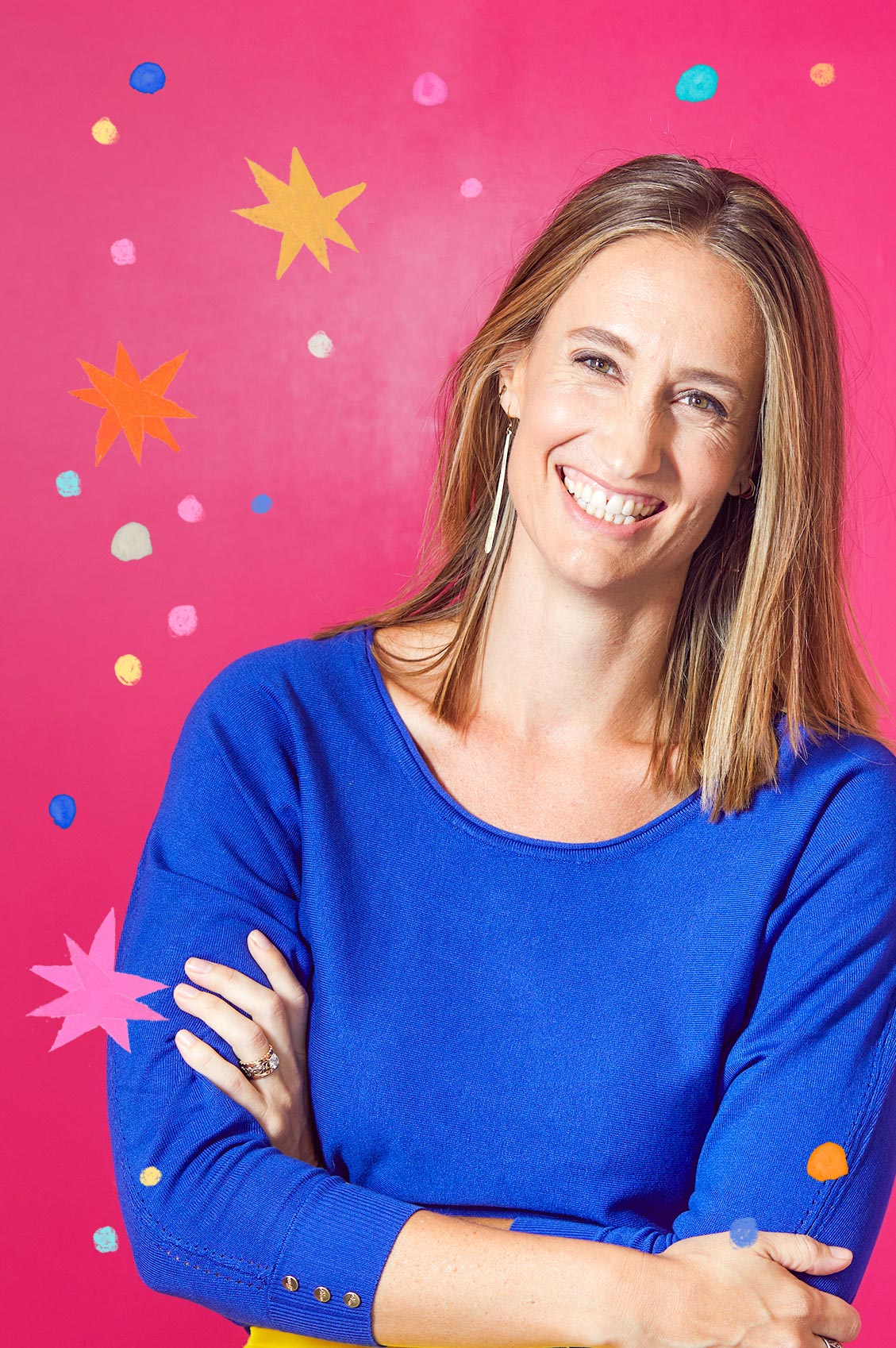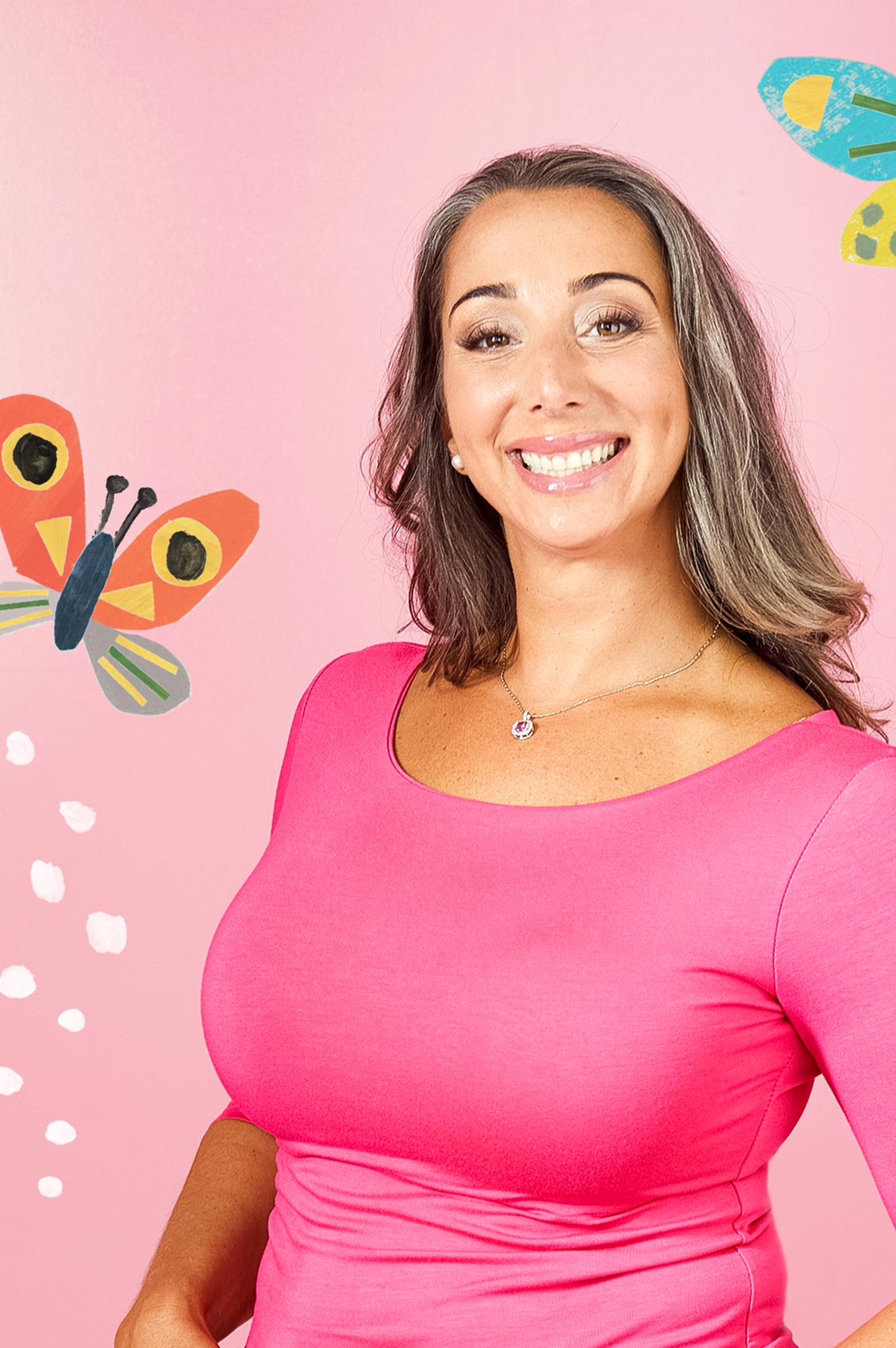 Raina is a trained pediatric occupational therapist practicing in New Jersey.
Over 15+ years, she worked in a variety of settings while continuing her education in the areas of sensory integration, reflex integration, and a vast array of alternative therapies.
Raina is now the owner and executive director of her own sensory clinic—FTC Kids, which opened in 2018. After opening, it quickly became a widely respected and highly sought-after clinic in the area for occupational, physical, behavioral, and speech therapy for kids. She employs a team of 25+ professionals and therapists and is continuously expanding.
She has a passion and talent for linking research-based therapies to alternative strategies. She has been a student of healing and meditation for 20 years. She has a home in New Jersey with her husband and two daughters.
Here's what others have asked before joining the WeeWoo Program!
More qs? Send us an email at hello@weareweewoo.com or DM us on Instagram @weareweewoo.
What if I've never done a parenting program before?
Great. Perfectly fine! Expected, even. This is a program that is accessible to all parents and caregivers, to support us all on our path of raising heart-happy kids in today's modern (and often chaotic) world.
I just don't think I can spend that right now...
We get this. It's important to look at where resources are allocated. We designed this course not simply as "interesting" or "insightful" but practical and applicable.
You walk away with tools and techniques to try, right away. So whatever you invest now will pay off for years (and we hope decades) to come.
I don't think I have time for this?
We as parents get this! Gosh, do we get this! This is the reason we broke each module into easy, short, and digestible lessons or videos.
So you can jump on and watch 10 minutes at a time if that suits you. Or block a couple of hours and make your way through the whole program.
You have lifetime access so the learning can start, stop, pause, and continue with the flow (and inevitable interruptions) of your life.
Do you offer refunds?
No. We don't. Because we offer digital content – when you pay, you have full access to all the program has to offer immediately. So we cannot assess what you have viewed or not at the time of refund. We thank you for you understanding on this one.
I have more questions, how can I get in touch?
Send us an email. This is the easiest way to reach us. hello@weareweewoo.com.
We all want to raise kind, connected, and courageous children. And we all can use some extra support, strategies and tools along the way!
We don't have to do this alone. We are here . . . to give you foundational practices and easy applications to transform your home and family environment.
If you've been waiting to invest in yourself or your family . . . now is the time. The world is changing rapidly and children need more tools (parents do too!) on how to adapt and cope with these changes. Let's begin. Together.
WeeWoo@Home: Foundations & Applications
Two modules, 19 videos to help empower you on your parenting journey to raise heart-happy children
Strategic advice from a pediatric occupational therapist and doctor of depth psychology with over four decades of combined experience.

A chance to learn and grow as a parent at your own pace, in your own time.

Easy-to-apply techniques and strategies to implement at home and improve your family atmosphere and connection.
You are investing in yourself, and also in your family.