We see reflection as an essential skill to teach children. Self-reflection helps kids to pause, to understand their achievements, what they enjoy, what they value, and creates a willingness to learn from their mistakes. This is a simple and creative activity to get your kids reflecting before starting the New Year.
We live in a society that is perpetually moving forward. Dreaming on, looking always to the future. We finish one thing and before we have time to breathe, someone asks us, "So, what's next?"
In this obsessive rush forward, we can forget an important question : What was?
The ability to look back and reflect is tied to the acquisition of knowledge and wisdom in almost every tradition. It's a core way we come to know and understand ourselves, our feelings, our tendencies, our choices, and our struggles.
When we look back, we can explore what worked and what didn't. We cultivate an ability to observe ourselves and our conditioning. So that when we move forward, we remember the patterns of our past and can make more intentional choices.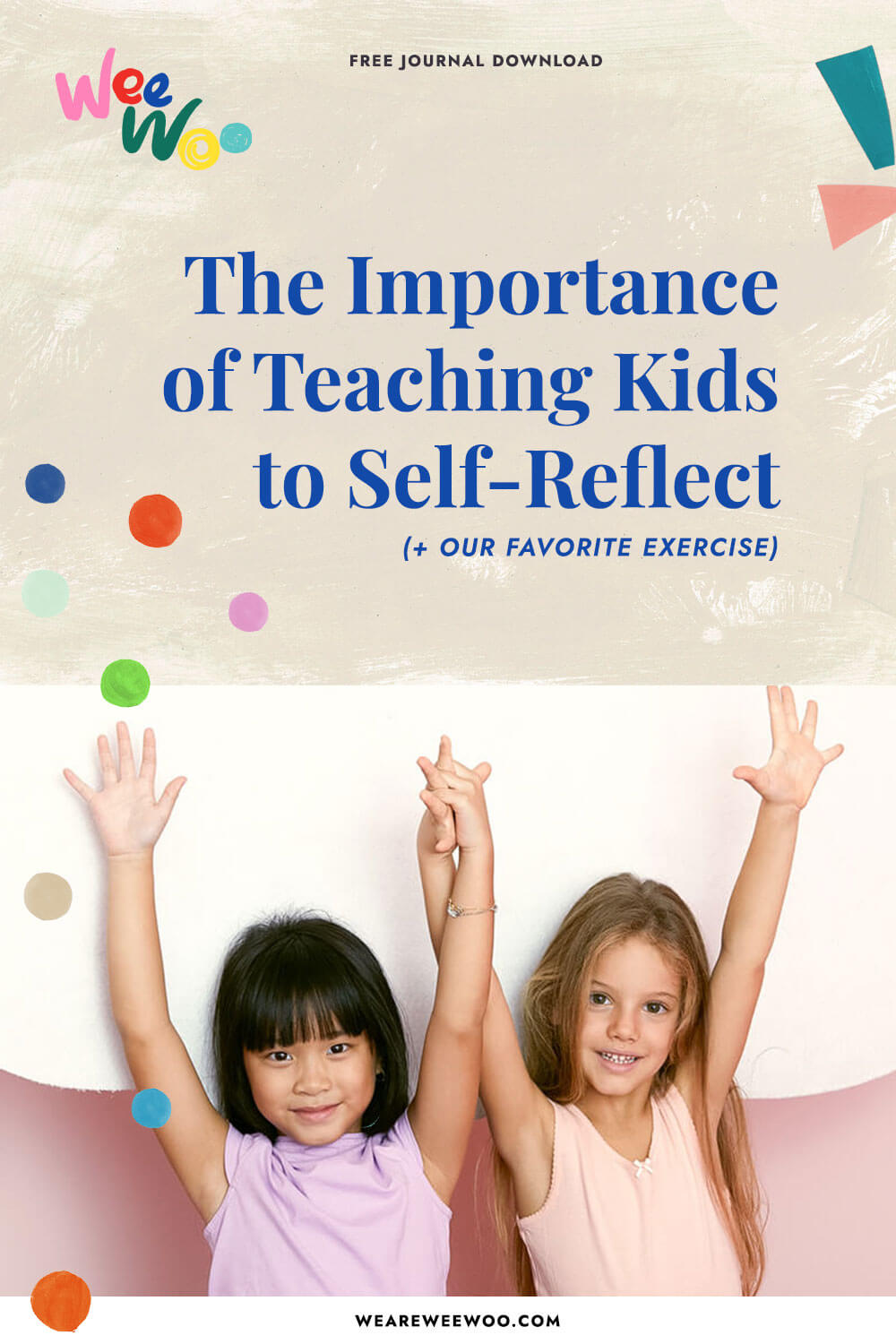 We see reflection as an essential skill to teach children.
Self-reflection helps kids to pause, to understand their achievements, what they enjoy, what they value, and creates a willingness to learn from their mistakes.
If we want our children to develop a consciousness of themselves and their lives, self-reflection is a key part of this. In fact, self-reflection is tied to skills of investigating, questioning, memory, explaining, and consideration. So, let's plant the seeds of reflection early.
A perfect time for us to talk to children about self-reflection is around new beginnings.
It's the start of 2022, and the new year is celebrated in various ways in different traditions. It's a great opportunity for us to pause, reflect, and learn as a family before rushing on.
It's no secret that children learn better through imagination and story-telling. So, one of our favorite new year exercises with children is called The Inner Treasure Hunt. The more creative you get with names, the more receptive children are to learning, and the more magical the learning process becomes. Haven't you noticed this?
So, how do we do this?
1. We stay specific.
General reflection is good but doesn't always have as deep of an impact with children. The more specific we can get the more opportunity there is to learn. The specific memories are your material.
2. Start with the good.
We call these the "joy jewels." Ask your child (or children) to reflect back on last year and talk about their happiest memories, the things that brought them the most joy. Don't choose too many to begin with. Maybe just two or three favorite "joy jewels." When we start with the positive, we remind children that critical thinking also involves noticing where we thrive, where we come alive, and giving ourselves credit for the good qualities, while being grateful for all of the wonderful things we have in our lives.
3. Don't monster-ize. . .
(yep, we made that word up) the bad. But be sure to reflect on it. We like to use a magical name for the not-so-good memories too. We call these the "learning lapis stones." These memories (while not so good or easy to reflect on) are also magical because they present us with an opportunity to learn. So, first, just have your child identify and talk about the not-so-good memories from last year. Then, ask them to use their special powers to look deeply and think about what they can learn from each of those not-so-good times. Be patient. Try not to suggest too much at the start. Usually, we are blown away by the wisdom children have to extract lessons on their own without our immediate influence. If your child struggles, of course, it's ok to help them out and reflect together. These are the "learning lapis stones"— special jewels they can collect before going into the new year.
This exercise sounds simple, but don't underestimate its impact. We have found that it gives children a wonderful opportunity to explore and evolve, and creates many moments of meaningful dialogue.
And we are here to help!
We have a journal workbook (all around the Joy Jewels & Learning Lapis journey) that you can download and do with your kids here.

And the first episode of our podcast (WeeWonna Talk) explores this exercise and gives you (and your kids) an example of reflection with our nine-year-old star, Amaya and her curious bee-friend Beezly.
Whatever you do, we just encourage you to carve some time to help your kids reflect before busting into 2022!