Many of us experience today's world as a continuous push forward, onward, or upward. When one thing ends, we immediately rush on to what is next. I remember the day I graduated from high school, the first question out of many mouths was "Where are you going to college?" We experience variations of this often as we grow up. At the end of one season of volleyball, my coach or friends would ask "Are you signing up for next year?"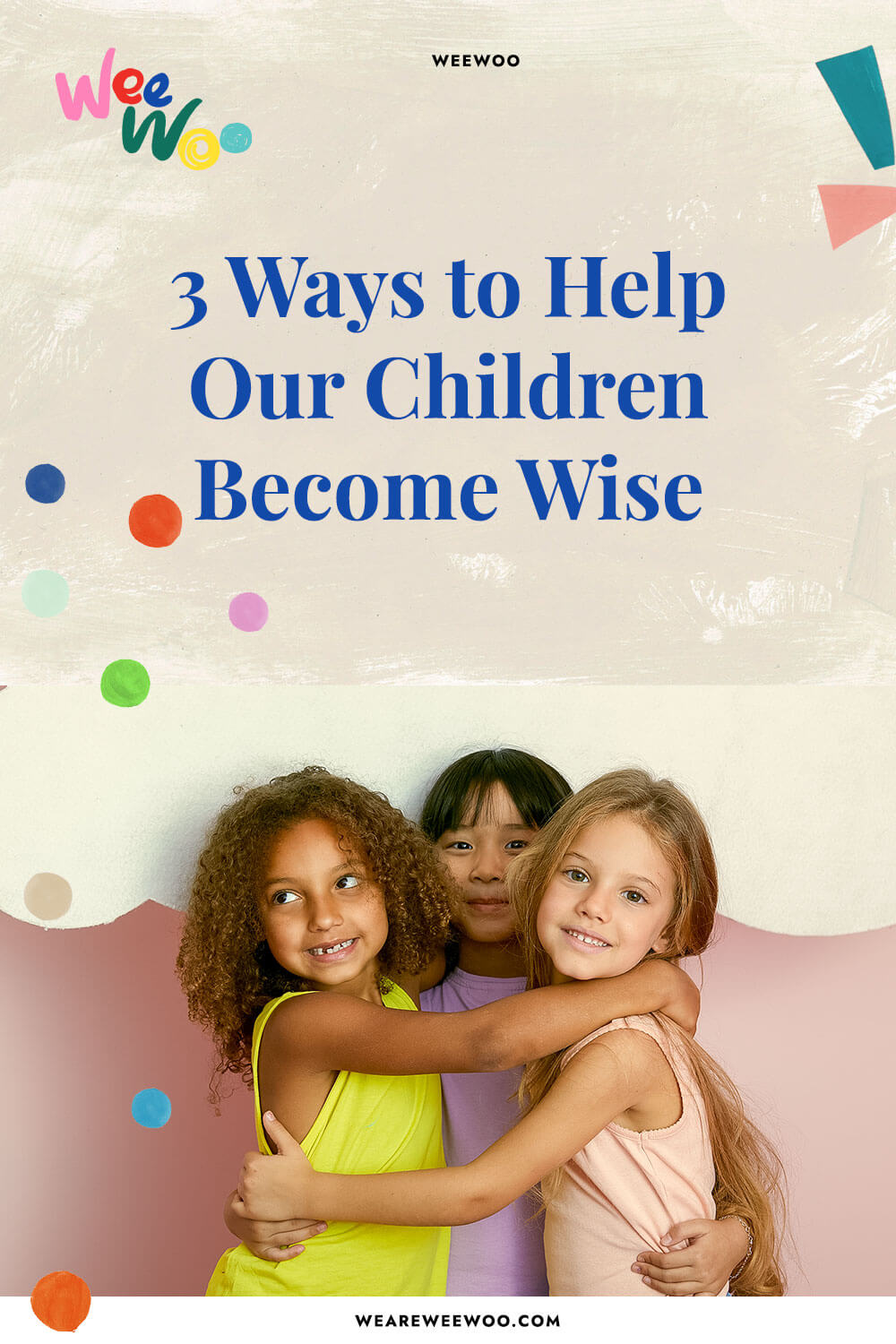 Thinking of what is next is important. It keeps our energy in motion and can fuel our dreams and evolution. However, it can often come too rushed or early and at the expense of deep reflection and integration of what has just happened or passed.
I remember hearing one definition of wisdom as someone who has deeply integrated their past. Deep integration cannot happen without pause, without questioning, and honest reflection.
It's important to teach our children this from a young age, and we wanted to outline a few simple things that we (as parents or caregivers) can do to help :
1. Talk about wisdom early.
Help your children understand that wisdom is different than intelligence. We live in a culture where intelligence is revered. However, wisdom is something entirely different.
Wisdom comes from reflection, learning hard lessons, and changing our ways of being in the world or the choices we make based on what we observe and learn.
Even when those changes are hard. Help your child value the cultivation of wisdom as much as the cultivation of intelligence. Find examples of "wise" people and read their life-stories, talk to your child about why they are wise and what it means to be wise.

2. Build in rituals of pause after something ends before starting something new.
This can be done in really small ways. After watching a television program, for example, pause before moving on to the next activity and ask your child what he/she/they observed and learned from the story or the characters.
Ask if he/she/they agreed with all that they saw. If they didn't, could they imagine the characters behaving in different ways or making different choices?
Rituals of pause are also important when bigger things finish.
After the end of a sports season for example, go to a particular restaurant (just the two of you) and spend time talking about his/her/their favorite memories from the season, the times they found difficult, their challenges, and the situations where they felt the most proud of themselves.
Maybe prepare some journal or reflection sheets ahead of time and make it a more creative activity to complete together.

3. Notice and correct your own conditioning.
It's easy to fall into this trap unconsciously.
We have been trained to always look to what is next and dream about the future. And this can easily sneak its way into the way we talk to our children. "What do you want to do now?" is a perfect example. We say it all the time when our children finish one activity and are moving on to something else.
But even just taking a moment to say, "Did you enjoy that?" or "Can you tell me a bit more about what you just did and why you don't want to do it anymore?" before jumping to "What do you want to do now?" can begin to subtly introduce this concept into our everyday conversations.
It helps them to pause, reflect, and integrate before always rushing on.
Wisdom implies pause, observation, self-knowledge, self-honesty, and integration. These simple strategies can help your child value the cultivation of wisdom.
We dream of a world where children don't only say, "I want to be smart." . . . but also say, "I want to be wise."